All you need to know about the Suva Municipal Market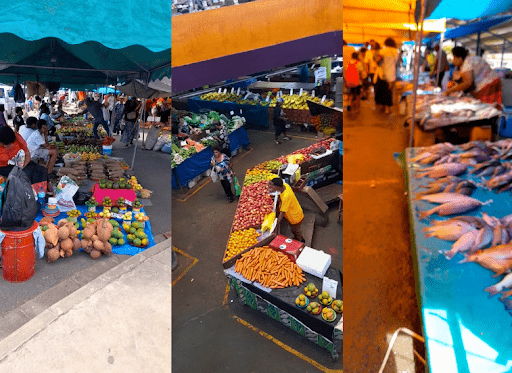 The Suva City Market is one of Fiji's largest local markets, second only to Lautoka. The Suva market hosts various local vendors from all over Fiji, regardless if they're from the Navosa – Naitasiri highlands or the coasts of Viti Levu and nearby islands.
The Origins of the Suva Market
If you have been following along, then you are aware that about a quarter or more of the main city of Suva sits on reclaimed land. The location of the previous wharf, the Queen's wharf (after Queen Victoria) is perhaps what may have contributed to the origin story of the Suva market. Around the 1800's, locals from nearby islands or the coasts of Rewa, Tailevu and other provinces would convene by the wharf or under the Ivi tree (Ivi triangle today) to sell fresh produce and seafood to passengers waiting to board their ships.
Photo Credit: Fiji Museum
In 1892, a structure to accommodate produce sellers was built on the site of the old post office building and where the Westpac bank stands today. This wooden structure was later dismantled in 1904 and moved to Cumming street. 
The official market, constructed and opened in the early 1950's, was originally rectangular with two open courtyards. In 1991, the market extended upward another story to house vendors selling spices, yaqona and other dry goods.
SUVA MARKET TODAY
The market today covers approximately 9300 square metres in area, and according to the Suva City Council website, the market can house about 3500 vendors at full capacity.
SPICES & YAQONA
As mentioned, if you're looking for locally produced spices in large quantities and affordable prices, then level 1 has all you need. Yaqona, Cigars, Onions and other dry goods are also available for purchase.
VEGETABLE & FRUITS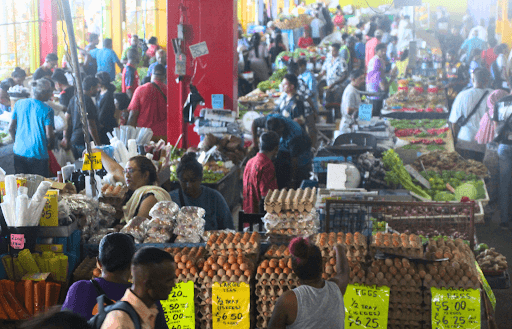 Looking for a bit of greens to add to your cooking for lunch or dinner? The first section of the market's ground floor offers a variety of locally produced and imported vegetables and fruits for you to choose from. Eggs are sold in the middle of the market for about FJD 10-15, which is about USD 4.50 for a tray of 30 eggs.
FIJIAN HOUSEHOLD ITEMS
Toward the far back of the market, you'll notice items that might seem foreign to the eyes if you're unfamiliar with Fiji's local culture. But these things are a common sight within local households, things such as brooms made out of coconut leaves and husks, coconut oil and voivoi (pandanus leaves) which are used to weave mats. For ready-weaved Fijian mats, you can visit the Suva Flea Market (opposite the Western bus terminal- Suva bus stand) for a wide range of choices.
SEAFOOD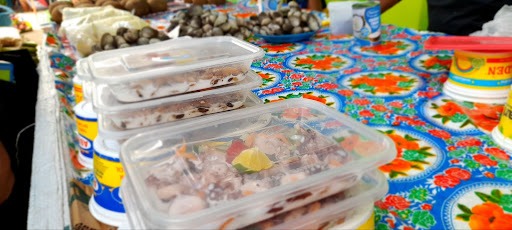 Ready-made seafood in miti (coconut condiment).
Seafood is sold toward the far end of the market, and vendors sell seasonal seafood in abundance that is either raw or ready-cooked and packed in containers. You can also find a fish shop selling whole fish or slices at the back of the market. Do note that there is also a fish market located right beside the Nubukalou creek, opposite the Village 6 cinemas. For an assortment of seafood choices, it would be best to come around on Saturdays.
A few things to note, the market can be very crowded sometimes, especially on the weekends. There have also been cases of theft (pick-pockets) reported, make sure to always keep your bags zipped tightly if it's a backpack and neatly placed beside you if it's a shoulder bag.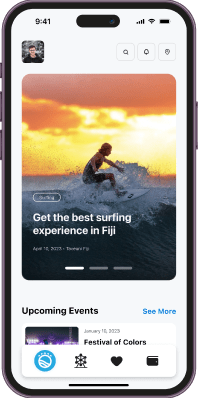 The only super app
you need in Fiji.